Upcoming Video Game Releases for November 2023
As November rolls around, gamers from all corners of the world are gearing up for an exciting month packed with highly anticipated video game releases across various platforms. From epic adventures to thrilling simulations, November has something for everyone. As a recruiting business within the gaming industry, we are thrilled to provide you with a sneak peek into the gaming extravaganza that's about to unfold on the PS4, PS5, Xbox, PC, and Switch.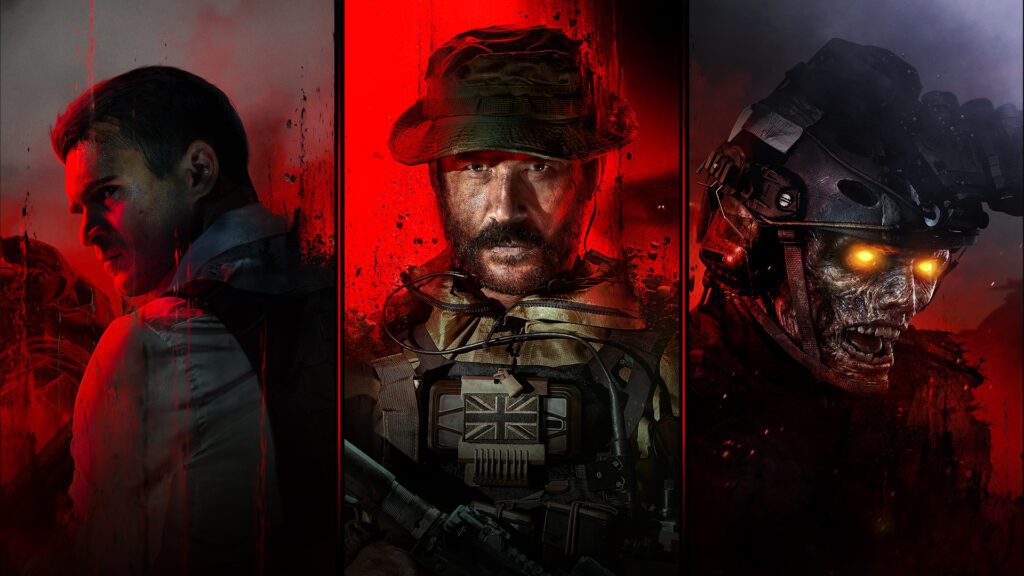 Let's dive into the list of upcoming titles: 
Star Ocean The Second Story R

– November 2nd
Embark on an interstellar journey with this classic RPG series returning with upgraded graphics and new adventures. 
PlateUp!

– November 2nd
Put on your chef's hat and hone your culinary skills in this delightful cooking game, perfect for co-op fun. 
RoboCop: Rogue City

– November 2nd
Experience the futuristic action of the iconic RoboCop as you battle crime in this new video game installment. 
The Talos Principle 2

– November 2nd
Puzzle enthusiasts, get ready to unravel complex challenges in a philosophical sci-fi world. 
PowerWash Simulator VR

– November 2nd
Clean virtual messes to your heart's content with the added immersion of virtual reality. 
WarioWare: Move It!

– November 3rd
WarioWare returns with a fresh installment filled with wacky microgames to test your reflexes and creativity. 
Football Manager 2024

– November 6th
Experience the thrill of football management like never before with the latest edition of this highly popular sports simulation. 
Like a Dragon Gaiden: The Man Who Erased His Name

– November 9th
Enter the yakuza world once again in this thrilling action-adventure game filled with drama and intrigue. 
Call of Duty: Modern Warfare 3

 – November 10th
Prepare for intense combat and fast-paced action in the latest installment of the Call of Duty series. 
The Day Before

– November 10th
Survival meets open-world exploration in this post-apocalyptic adventure set in a gritty, immersive world. 
Hogwarts Legacy (Switch version)

– November 14th
Experience the magic of the wizarding world in this enchanting RPG adventure. 
KarmaZoo

– November 14th
Embark on a whimsical journey through a zoo like no other, filled with quirky creatures and challenging puzzles. 
Super Crazy Rhythm Castle

– November 14th
Rhythm game enthusiasts, get ready to groove to the beat in this fantastic musical adventure. 
Turok 3: Shadow of Oblivion remastered 

– November 14th
Relive the nostalgia with this remastered classic, known for its dinosaur-hunting thrills. 
Assassins Creed Nexus 

– November 16th
Experience the Assassin's Creed universe in a whole new dimension with this VR title. 
Persona 5: Tactica

– November 17th
Immerse yourself in the intricate world of Persona 5 with a strategic twist. 
Naruto x Boruto Ultimate Ninja Storm Connections 

– November 17th
Unleash your inner ninja in this epic crossover fighting game featuring beloved characters from the Naruto and Boruto series. 
Super Mario RPG Remake

 – November 17th
Relive the magic of the original Super Mario RPG in this exciting remake. 
Warhammer Age of Sigmar: Realms of Ruin

– November 17th
Enter the dark and fantastical world of Warhammer with new adventures and challenges. 
Biomutant

– November 30th
Venture into the post-apocalyptic world of Biomutant on the Nintendo Switch and experience its unique blend of action and exploration. 
November 2023 is a fantastic month for gamers, offering a diverse array of gaming experiences across different platforms. Whether you're a fan of RPGs, action, simulations, or VR adventures, this month has something to satisfy every gaming appetite. Stay tuned for these exciting releases and get ready to embark on new virtual adventures. And remember, if you're looking for a career in the gaming industry, our recruitment business is here to help you level up your professional journey.